Joe's Market offers Licensing Services through The Michigan Department of Natural Resources (DNR)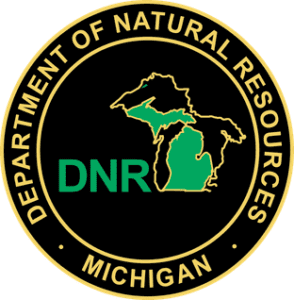 This is an Alert
Check out this year's hunting season dates. DNR Seasons
Check out this year's hunting season dates. DNR Seasons
Stop in to purchase a hunting, fishing or ATV license. We offer year round services for all hunting and fishing seasons as well as information packets about Michigan hunting and fishing laws and requirements.  Special updates and bulletin information is usually available near our check-outs to keep you updated.
The Michigan DNR is committed to the conservation, protection, management, use and enjoyment of the state's natural and cultural resources for current and future generations.
The DNR strives to:
Protect natural and cultural resources.
Ensure sustainable recreation use and enjoyment.
Enable strong natural resource-based economies.
Improve and build strong relationships and partnerships.
Foster effective business practices and good governance.
Links to help you
For more information about the Michigan Department of Natural Resources, including hunting, fishing, snowmobiling, and camping:
For places to go, including boating and fishing locations and state parks: